Rana's Mala Blog
Posted by Rana Nader on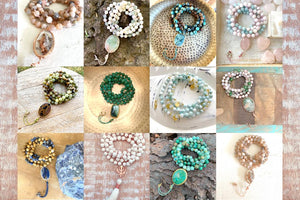 108 is a sacred number in both Buddhism and Hinduism.  There are 108 lines of energy (nadis) that go out from your heart chakra to the other 6 chakras.  Because love & healing are required to balance all the other chakras, the heart chakra must act as the filter for the circulating energy.
Posted by Rana Nader on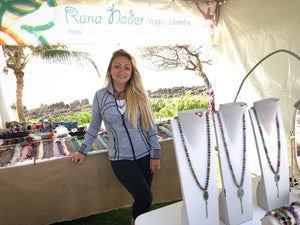 Mala Beads, or more specifically Japa Mala Beads, are a functional garlands of meaningful and mindful beads used for  meditation. They are often kept sacred and close by and either carried in a special pouch or worn as jewelry, typically as a necklace or a wrap bracelet.