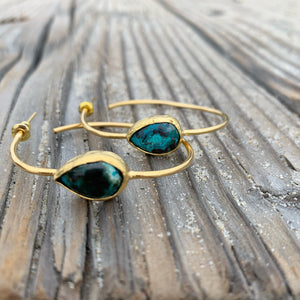 Teardrop Shape Chrysocolla Hoop Earrings in Gold
Chrysocolla is   with the heart chakra, and is used to expand the capacity of your heart to receive more love when you least expect it.
The base metal used in these earrings is brass and they've been plated in 22kt gold.
Handmade by Rana Nader Yoga Jewelry.