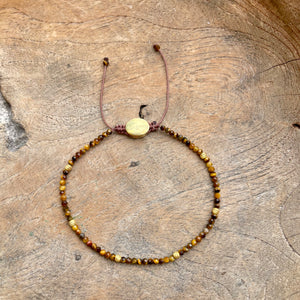 Silver - Tiger's Eye Sterling Silver Bracelet
Tiger's Eye is a stone that can give you courage, strength of mind, and self-confidence to tackle anything that will come your way. It will help you accomplish your goals because your focus and creativity will be greatly enhanced.
These Bracelet are made from sterling silver. They don't cause any allergic reaction on the skin and do not fade easily.

This beaded bracelet is adjustable.