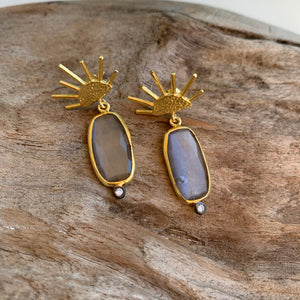 Silver - Sunstone Sunshine Earrings
Sunstone allows the real self to shine through happily, and helps you to explore your authentic self. It dissipates fearfulness, alleviates stress and increases vitality. It also encourages independence and originality.
The base metal used in these earrings is sterling silver. You also have the option of Rose Gold or Gold plated sterling silver.