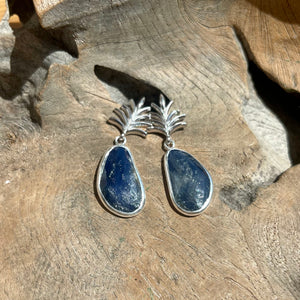 Silver - Sapphire Earrings
Sapphire is known as the wisdom stone, it focuses and calms the mind and releases unwanted thoughts and mental tension. It releases depression and spiritual confusion and stimulates concentration.
The base metal used in these earrings is sterling silver. You also have the option of Rose Gold or Gold plated sterling silver.