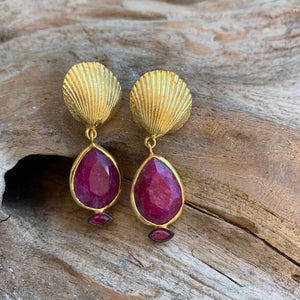 Silver - Pink Tourmaline Shell Earrings in Gold
Pink Tourmaline Providing assurance that is safe to love, it inspires to trust in love, and confirms that is necessary to love yourself before before you can hope to be loved by others. It removes emotional pain.
The base metal used in these earrings is brass and they've been plated in rose gold.
Handmade by Rana Nader Yoga Jewelry.