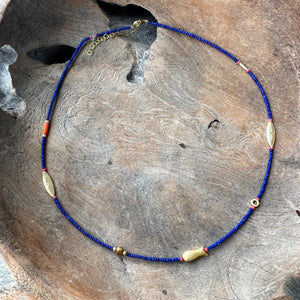 Silver- Lapis Lazuli and Mediterranean Coral Beaded Sterling Silver Necklace
These Necklaces are made from sterling silver and plated in 22kt gold. They don't cause any allergic reaction on the skin and do not fade easily.
Lapis Lazuli is for speaking with courage and kindness.
Mediterranean Red Coral helps to connect you with your roots and Mother Earth, and is very grounding.
Necklaces are adjustable in length.