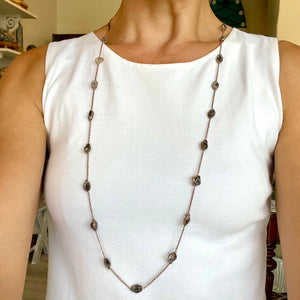 Silver- Herkimer Diamonds Sterling Silver Necklace
These Necklaces are made from sterling silver and plated in 22kt gold. They don't cause any allergic reaction on the skin and do not fade easily.
"The Stone of Attunement". It's energies work to put you at ease while in uncomfortable environments and will guide you in the right direction in tough situations.
Necklaces are 17" long.