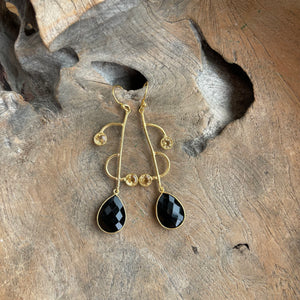 Silver - Citrine and Black Onyx Earrings
Citrine is the crystal of success. It is a stone of manifestation, helping to manifest individuality, creativity and self-expression, and helps with mental concentration.
Black Onyx is used for protection and balancing the Root chakra to feel safe and strong.
The base metal used in these earrings is sterling silver. You also have the option of Rose Gold or Gold plated sterling silver.