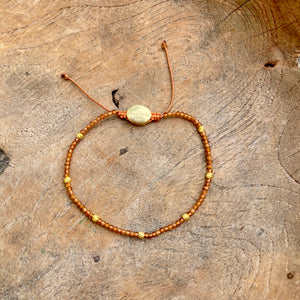 Silver- Carnelian Sterling Silver Bracelet
Carnelian is the most powerful stone to boost feminine energy and let you be yourself. As women, we are always told that it is not good to be emotional. But these emotions that are caused by our femininity are so one-of-a-kind and authentic, that if you make friends with them and use them as a tool to be creative in your love life or at work, they can take you to the edge of your success.

These Bracelet are made from sterling silver. They don't cause any allergic reaction on the skin and do not fade easily.

This beaded bracelet is adjustable.