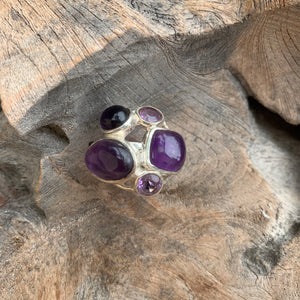 Silver - Amethyst Ring
Amethyst is the crystal of joy and happiness. It clears your third eye center from negativity and helps you to see yourself in a positive place in life, which will help you to be more joyful and happy.
The base metal used in making this piece is Sterling Silver.
This ring is size 9.
All rings are designed and handmade by Rana Nader Yoga Jewelry.