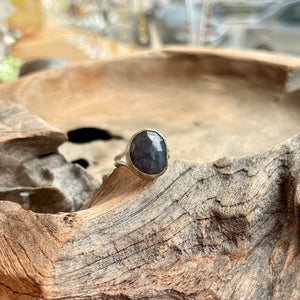 Sapphire Ring in Silver
Sapphire is known as the wisdom stone, it focuses and calms the mind and releases unwanted thoughts and mental tension. It releases depression and spiritual confusion and stimulates concentration.
This setting is 15mm.
The base material of the ring is brass, and is specially plated with Sterling Silver.
This ring is adjustable from size 5 to 11.
All rings are designed and handmade by Rana Nader Yoga Jewelry.