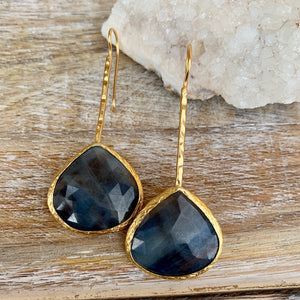 Sapphire Gold Plated Earrings
Sapphire is known as the wisdom stone, it focuses and calms the mind and releases unwanted thoughts and mental tension. It releases depression and spiritual confusion and stimulates concentration.
The base material is Brass and is plated in 22k gold.
Handmade by Rana Nader Yoga Jewelry.