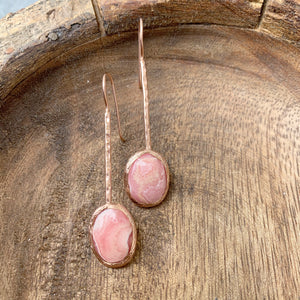 Rhodochrosite Long Earrings in Rose Gold
Rhodochrosite is the crystal of trust - to trust the path of love. This loving vibration calms the heart and encourages stability when tensions are high. 
The base metal used in these earrings is brass and they've been plated in rose gold.
Handmade by Rana Nader Yoga Jewelry.