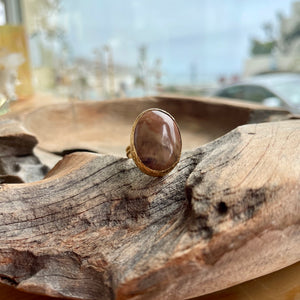 Petrified Wood Ring in Gold
Petrified Wood Let the earth energy of this stone ease your nerves and fears, and fill you instead with feelings of wellbeing and security.
The base material of the ring is brass, and is specially plated with rose gold.
This ring is adjustable from size 5 to 11.
All rings are designed and handmade by Rana Nader Yoga Jewelry.