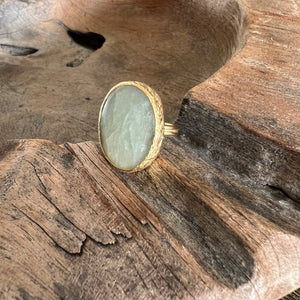 Oval Fluorite Ring in Gold
Fluorite helps you concentrate on the positive thoughts and filters out the negative images of yourself that might occur in your third eye center. 
The base material of the ring is brass, and is specially plated with gold.
This ring is adjustable from size 5 to 11.
All rings are designed and handmade by Rana Nader Yoga Jewelry.