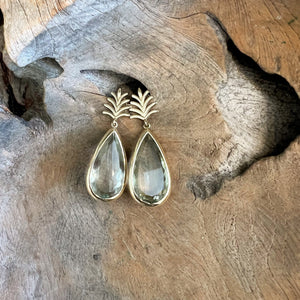 Gold- 14K Solid Gold Green Amethyst Earrings
Green Amethyst or Prasiolite is a stone that links, integrates and balances the higher and lower aspects of being. It awakens the heart to the frequency of love and compassion and enhances the connection to all things. Prasiolite helps one to act on higher guidance and follow ones heart upon the path of spirit.
These earrings are 4cm long.
The metal used in these earrings is 14k gold.