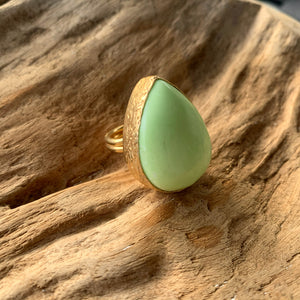 Lemon Chrysoprase Ring in Gold
Chrysoprase is the stone of letting go of the anger that can cause depression, and helps make room for new love and joy.
The base material of the ring is brass, and is specially plated with 22kt gold.
This ring is adjustable from size 5 to 11.
All rings are designed and handmade by Rana Nader Yoga Jewelry.