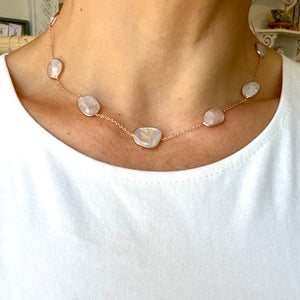 Silver- Moonstone Sterling Silver Necklace
These Necklaces are made from sterling silver and plated in 22kt gold. They don't cause any allergic reaction on the skin and do not fade easily.
Moonstone aids in inner growth and consciousness, and strengthens intuition and stabilizes emotions. It is known as a stone for new beginnings, success and abundance.
Necklaces are 16" long adjustable to 17"