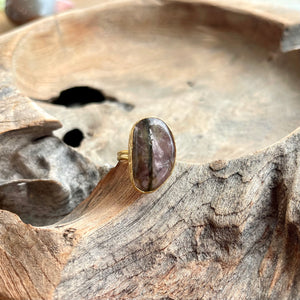 Pink Tourmaline Ring in Gold
Pink Tourmaline is for love and inviting the right partner, as well as building a relationship based on trust.
The base material of the ring is brass, and is specially plated with gold.
This setting is 24mm.
This ring is adjustable from size 5 to 11.
All rings are designed and handmade by Rana Nader Yoga Jewelry.