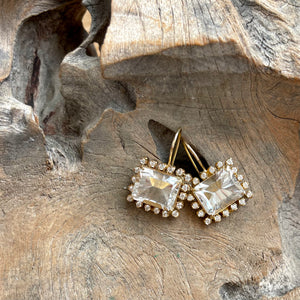 Gold - 14k Solid Gold Clear Quartz Earrings
Clear Quartz opens your crown chakra and helps you to be more connected with other energies. It allows you to activate self-consciousness and to think beyond just a physical body.
The base metal used in these earrings is 14k Solid gold.
These earrings are 1.5 cm long.
Handmade by Rana Nader Yoga Jewelry.