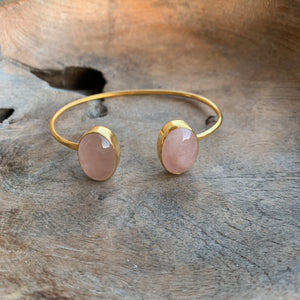 Rose Quartz Bangle Bracelet
Rose Quartz is the stone of inviting more love, though it's not just romantic love that Rose Quartz embodies. It facilitates love entering your life by bringing your consciousness to a higher level. 
This bangle was created using rose gold-plated brass, and is adjustable to all wrist sizes.
Designed and hand-made by Rana Nader.